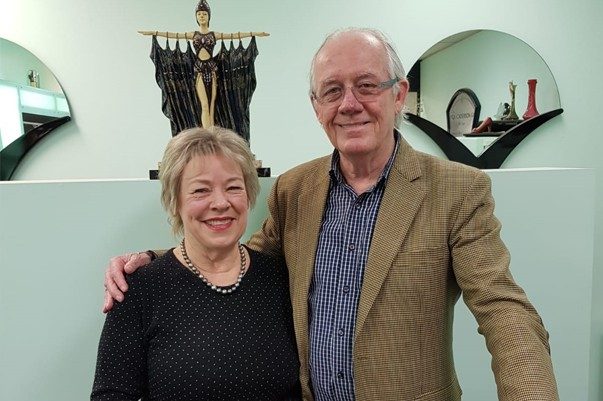 Mark and Pamela Beckett have been involved in the jewellery business in New Zealand and internationally and between them have over 80 years of experience.. With awards such as a certificate in diamonds from the 'Gemological Institute of America', and being the 2003 winner of the International 'Arch of Europe' trophy for quality and technology in the gold division, Mark has extensive knowledge and skills in all aspects of designing and making jewellery.
The Mark Beckett Factor means that using the experience gained over a lifetime, Mark has the expertise to hand select diamonds for you. His selection display fire and brilliance well above and beyond their certificate specifications so that you will be delighted with the result and be guaranteed to enjoy long term satisfaction with your jewellery.
Mark is passionate about designing special individual pieces using high-grade diamonds and the finest colour gemstones. He is a gifted designer with an eye for detail and is known to go outside the square when creating jewellery. Mark adds the C for Confidence to your purchase so that you can have utmost confidence in your choice of stone, your design and your finished product.